Best Healthy Weight Loss Diet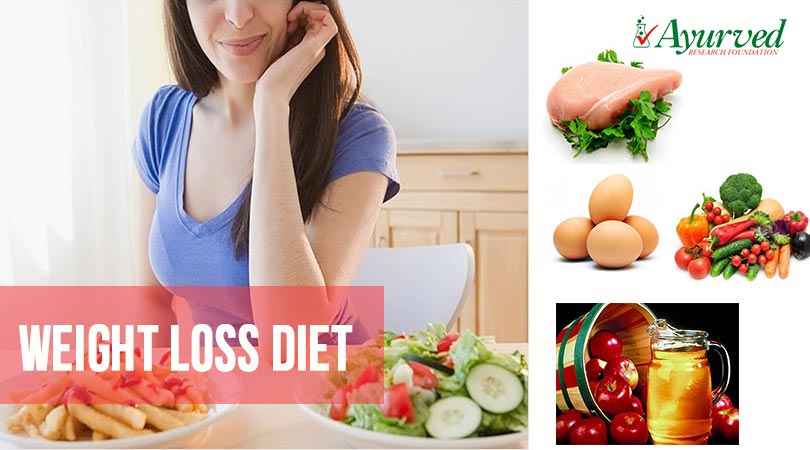 Healthy Weight Loss Diet
Excess weight is source of disorders and many debilitating health conditions. This can give rise to lethargy and debility and also raise host of disorders like high blood pressure, diabetes, arthritis etc. Person carrying excess weight looks out of shape and much older than age. Fitter and slimmer body keeps a person energetic and also active for longer period in life.
Healthy weight of muscles and bones increase a person's longevity and also quality of life. If you are weighing high on weight-scale follow weight loss diet by including foods listed below. Regular consumption of these foods promotes fat metabolism and also muscle growth and higher bone density to reduce fat and provide slimmer and fitter body.
For more on weight loss, check out:
Low Carb Diet for Weight Loss
Green Tea Lemonade for Weight Loss
Foods that Reduce Fat in the Body
Whole Eggs – Best Diet to Lose Excess Body Fat

These foods are rich sources of protein and help in growing muscles by converting fat into lean muscles. These are also low on calories and keep you full for longer time. These are nutrient dense foods and do not cast any adverse effect on blood cholesterol. Consume two eggs in breakfast, boiled or scrambled to start your weight loss diet of the day.
Green Leafy Vegetables – Best Diet to Lose Weight
These are excellent part of any weight loss diet. These foods are rich in nutrients but low on calories and carb. These supplement range of minerals required by the body to grow and nourish bones and muscles and also utilize fat in blood and deposited in body. Kale, spinach, collards, Swiss chards etc. are good vegetables to be included in regular meals to lose weight in healthy manner.
Cruciferous Vegetables – Best Diet for Weight Loss

When you get bored of eating leafy vegetables in meals switch to cruciferous vegetables to change the taste and still eat weight loss diet. Vegetables like cauliflower, cabbage, broccoli and Brussels sprouts are few examples of cruciferous vegetables which are rich in protein, low on calories and high on nutrient content and fibre. These vegetables are also known to contain cancer fighting agents.
Chicken Breast – Diet to Burn Calories in Healthy Manner
If you are fond of non-veggie food but also weigh high on BMI, switch to chicken breast to keep your taste buds satisfied and also eat weight loss diet. This dish is high on protein and helps body in growing muscles which eventually reduce fat content in body. This is also low on carb help you in burning more calories in the day.
Beans and Legumes – Foods for Weight Loss in Healthy Manner
These are sources of fibre and protein in high amount and supplement muscles and keep metabolism higher. These are low carb too and digest slowly to keep stomach full for longer period. One bowl of any type of beans or lentils forms a good weight loss diet which maintains nutrition and lower harmful fat.
Apple Cider Vinegar – Good Diet for Burn Calories

Use of this with meals is very beneficial works as useful part of weight loss diet. It suppresses untimely and false hunger and allows a person to eat fewer calories. This can be used as salad dressing or after adding two teaspoons of it with a glass of water to drink along with meals.
Wholegrain – Best Foods to Provide Slim Figure
These shall constitute core of weight loss diet. These are fibre rich foods which keep stomach full and also metabolism higher, these are packed with nutrients and keep energy levels higher too. Oats, barley, brown rice, quinoa etc. are good foods which shall be included in regular meals to lose weight in healthy manner.
Nuts – Effective Foods to Reduce Fat
These are great snacks to go with weight loss diet. Everyone feels hungry between meals, instead of eating something high on fat munch on almonds, pistachios, cashews, and walnuts to gain nutrition and also dose of healthy fats which reduce deposited fat in the body. Walnuts in particular are rich sources of omega-3 fatty acids which reduce fat.
Cottage Cheese – Natural Diet for Weight Loss

This dairy product is rich in protein and satiating, it keeps one full for quite some time and lower calorie intake. This is rich in calcium and supplement bones of the body. Eat sufficient amount with meals or between meals to complete weight loss diet.
Fruits – Natural Way to Lose Weight
One fruit of avocado is excellent for fulfilling body's nutrient requirement and also supplement monounsaturated fats to lower fat content in the body. Apart for avocado almost all types of fruits are good and provide nourishing weight loss diet. Unless someone is eating low carb diet or has glucose intolerance eating any type of fruit or forming one meal of the day with fruits is excellent way to gain nutrition and lose weight.
Chilli Pepper – Foods for Fat Burning
This spice has many beneficial properties which directly and indirectly help in losing weight. This spice in anti-inflammatory and also lower toxin levels in digestive system. The compound capsaicin found in this spice is famous for its fat burning abilities and suppressing hunger.
Foods to Avoid to Lose Weight Fast
Avoid tea, coffee, and beverages as these can hinder regular eating pattern which promotes weight gain. Untimely eating slows down metabolism and body gets higher calories than required which it deposits as fat. Drink plenty of water during the day to maintain digestion and regular defecation.
Please Click Here To Know in Details About >> List of Weight Loss Foods Infographic, Reduce Belly Fat Fast
You may like reading:
Natural Weight Loss Smoothies to Get In Shape
Diet Chart for Losing Weight
You May Like…