Low Carb Diet for Weight Loss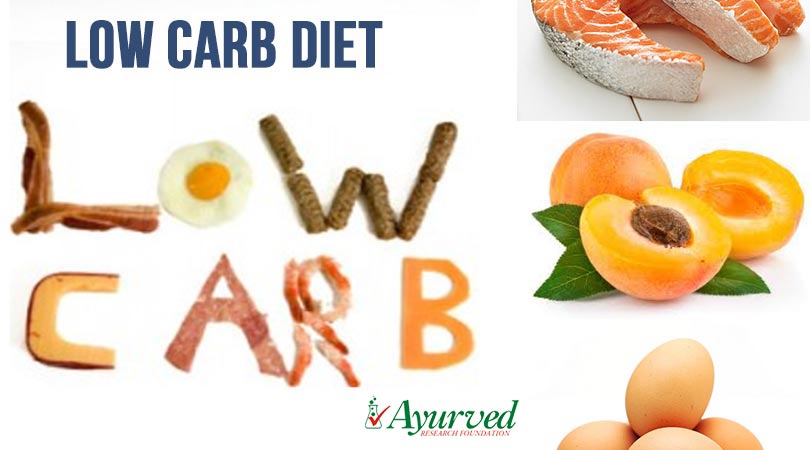 Low Carb Diet
Carbohydrates are vital for allowing muscles to recuperate after intense workout. These are also crucial for repairing damaged muscles quickly and also enhance their endurance. But moment your intake goes over the line high-carb foods can produce bags of flesh around middle section of the body. The best way to curb side effects of high-carb is by eating low carb diet comprising of foods which supplement this compound in lesser quantity.
For more on weight loss, check out:
Green Tea Lemonade for Weight Loss
Natural Weight Loss Smoothies to Get In Shape
Foods Low In Carbs for Weight Loss
Here is short list of some of the foods which are good sources of protein which muscles need to grow and also contain low carb just enough to keep muscle stronger and healthier without causing fat gain around abdomen. These low-carb edibles will keep you tension-free from fear of adding bulk of flesh around waist and also from not gaining optimum nutrition to reenergize muscles and repairing them. Include these foods to form low carb diet for regular meals.
Canned Pink Salmon – Low Carb Diet for Weight Loss
You get host of benefits by consuming ½ can of pink salmon and 0 grams of carbs. This supplements omega-3 fatty acids which are excellent for treating exercise-induced muscle soreness and promote muscle-protein synthesis. It supplements protein to enlarge and grow bulk of muscles and this low carb diet is excellent for inhibiting presence of toxins such as mercury.
Chicken Drumstick – Best Low Carb Diet to Avoid Fat Gain
These can be very rich in flavour if cooked with skin on, but to avoid fat-gain strip off the skin before eating. This low carb diet is rich in protein and supplements selenium which is a type of antioxidant famous for relieving exercise-induced oxidative stress in muscles. Three ounces of this food supplements zero carbs but 24 grams of protein.
Swiss Chard – Low Carb Diet for Weight Loss

These can be another inclusion in low carb diet. The carb level of this vegetable is as low as 1 gram per cup. Though the leaves of this vegetable may not be as filling to satisfy hunger but these certainly add flavour to the diet. What more, these are rich sources of vitamin K which is well-known for its wonderful properties which prevent cancer and heart diseases.
Celery – Best Low Carb Diet to Improve Bone Health
This vegetable is 95% water. It can be included in salad of a low carb diet to reduce carb intake. This too is rich source of vitamin K and is well known for improving bone health. This vegetable provides 1 gram of carb per stalk.
Mushrooms – Low Carb Diet to Enhance Immunity
These edible fungi are potent supplements for enhancing immunity and body's disease fighting abilities. It can also be included in low carb diet due to its low carb content. These fungi bolster body's immunity and supplement just 2 grams of carbs per cup.
Cherry Tomatoes – Low Carb Diet for Fit Figure

These may be little higher in carb content as compared to other vegetables, but still can be a part of low carb diet due to other properties. These can be consumed in controlled quantity as these supplement 6 grams of carb per cup, but also supplement powerful and active anti-cancer antioxidant lycopene in optimum dosage.
Apricots – Low Carb Food to Gain Nutrition
These fruits are rich sources of beta-carotene a compound which is known for improving brain functions and sharpening mental abilities. Two pieces of this fruit supplement 8 grams of carbs and can be part of low carb diet to gain nutrition and sufficient carb to improve muscular endurance.
Avocado – Low Carb Diet to Avoid Fat Gain

This fruit is packed with nutrients and healthy fat, it provides nutrition to body and remove deficiency of numerous minerals and vitamins. One piece of this fruit contains 15 grams of carbs. If you are going through a rigorous exercising regimen one fruit per day can suffice carb requirements of your body. This too is part of low carb diet to avoid fat gain.
Eggs – Best Low Carb Diet for Weight Loss
Two eggs supplement just a gram of carb but also supplement high quality protein which is very nutritive and muscle-bolstering. This low carb diet is good source of antioxidants as well which prevent free-radical damage and protect cells from oxidative stress.
Cottage Cheese – Low Carb Food to Enhance Muscle Growth
This low carb diet is slow digesting. It keeps stomach full for a while and supplements 6 grams of carb per cup. This supplements 28 grams of protein per cup which is excellent for enhancing muscle growth and enlargement.
Cauliflower – Best Diet to Prevent Fat Gain

This vegetable is as low on carb as 5 grams per cup. This vegetable provides nutrition and adds volume to your diet without raising carb content. You can use this vegetable with half potato to get sufficient dose of carbs and avoiding over consumption. Include cauliflower to form low carb diet and prevent fat gain.
Tofu – Low Carb Diet for Weight Loss
This is rich source of protein and isoflavones and supplements meagre 3 grams of carbs per 3 ounces. This can be used in the form of sauces or can be grilled with other vegetables like red bell peppers and spinach leaves for a low carb and highly nutritive meal or snack.
Pumpkin seeds, Asparagus, Radish, Water cress, Watermelon, Greek yoghurt, Broccoli, Walnuts and Goat's milk are other useful foods which are low on carb but high on nutrition.
CLICK HERE for FULL >> Low Carb Diet Infographic, List of Low Carb Foods
You may like reading:
Frequent Sex Can Help you Lose Weight
Kissing Help you Burn Calories and Lose Weight
You May Like…