Best Natural Foods for Arthritis Relief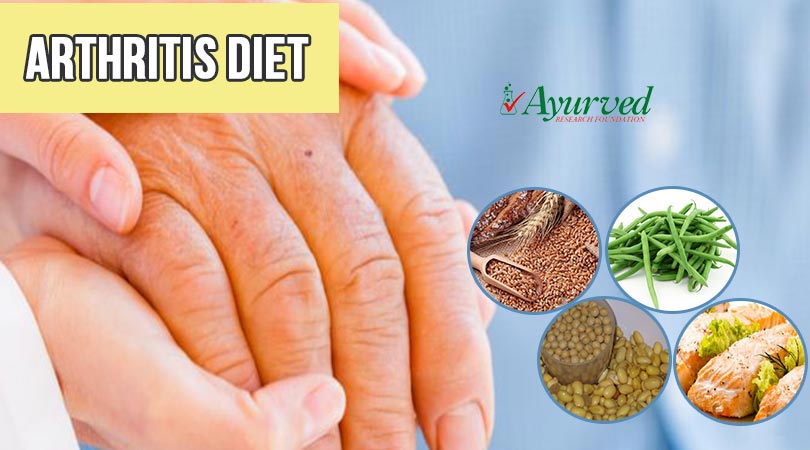 Best Arthritis Diet Plan
Arthritis is debilitating and progressive disorder which affects joint health and make a person immobile if not treated. There are over 100 different types of arthritis which can affect men and women of any age. The causing factors of different type arthritis are different as well, but outcome of all of these is almost same and make joints weak and fragile.
Out of all types of arthritis osteoarthritis, rheumatoid arthritis and gout are most common types. The arthritis diet shall contain rich dose of minerals which maintain optimum joint and bone strength and also curb presence of acids which deplete endurance of joint mechanism.
In case of rheumatoid arthritis person may need certain foods which can enhance immune system functions to reduce intensity of the disorder. There are few wonderful foods which can deliver nutrition which curbs progression of arthritis and also relieve its side effects, but one can customize the arthritis diet plan according to the form of arthritis he or she is suffering with and put more stress on the foods which are helpful in treating that particular type of arthritis.
For more on Arthritis, check out:
Healthy Juices and Smoothies for Arthritis Pain Relief
Homemade Healthy Fruits and Vegetables Juices
Anti-Inflammatory Foods for Arthritis Relief
Wholegrain Diet for Arthritis
Eat wholegrain in place of all types of refined grains, in fact eliminate all types of refined grains from your diet and include whole ones only like oats, barley, brown rice, quinoa etc. in an arthritis diet plan.
These grains are rich in fibre and reduce C-reactive protein or CRP in blood which is marker for inflammation associated with heart disease, diabetes and rheumatoid arthritis. This food type is particularly beneficial for people suffering with RA, it curbs inflammation and reduce intensity of the problem to promote movement.
Beans Food for Arthritis Relief

These are super-foods for people suffering with RA and necessary part of arthritis diet. Beans are high on fibre and curb activities of CRP. These also supplement minerals and compounds like folic acid, iron, potassium and zinc which are excellent for boosting-up immune system functions.
These are rich sources of protein as well and work as good alternate for non-veggie sources in terms of protein supplementation. Higher protein energizes and strengthens muscular functions and improves joint movement. These foods are good for RA but can be included in arthritis diet for relieving all types of the disorder.
Healthy oils to Cure Arthritis Pain
Use healthy oils in place of popular brands for cooking, and also as salad dressing and with soups in arthritis diet. Olive oil is renowned for its fat lowering properties; this oil is also rich source of oleocanthal which possess strong anti-inflammatory properties.
Apart from olive oil use of coconut and mustard oil in cooking supplements healthy fats which lower harmful fats in the body and also boost-up metabolism. Use other oils like sunflower, walnut and avocado oils with meals to gain stunning fat-lowering properties. Healthy oils form particularly beneficial arthritis diet for people suffering with RA and osteoarthritis.
Soy Products for Joint Pain
These foods are sources of protein and fibre and can be used in place of non-veggie sources. These also improve hormonal balance and enhance immune system functions. Include soy milk and tofu in arthritis diet on regular basis. These are low on fat and very effective in relieving progression of RA.
Cherries Foods to Cure Arthritis Pain

These are great foods for arthritis diet to curb frequency and intensity of gout attacks. Anthocyanins found in cherries are powerful anti-inflammatory and curb gout attacks. These also maintain movement and prevent progression of disorder by reducing level of uric acid in blood. Include strawberries, raspberries, blueberries and blackberries in your diet.
Eat Fish to Relieve Joint Pain
Two or three servings of fishes like salmon, tuna and mackerel per week supplement rich dosage of omega-3 fatty acids which curb inflammation and relieve stiffness and pain in joints caused by arthritis. If you can eat fish these are good part of arthritis diet particularly for people suffering with RA and osteoarthritis.
Dairy Products for Arthritis or Joint Pain
These are discarded in arthritis diet and other types of diets due to presence of saturated fats and glucose-promoting carbs. But low-fat or fat-free dairy products are wonderful for arthritis diet as these are rich sources of vitamin D and calcium. Both of these nutrients are vital for enhancing bone density and strength, and work wonderfully for relieving osteoarthritis.
Nuts Diet to Relieve Joint Pain

Nuts like almonds, walnuts and pistachios not only supplement nutrients and fibre but also lower fat in the body. These can be part of breakfast or used as snacks on regular basis with arthritis diet. These foods are sources of protein, magnesium, calcium, zinc and vitamin E and most importantly immune system improving linolenic acid. Use of nuts in arthritis diet is useful for people suffering OA and RA.
Healthy bones are actually beneficial for relieving symptoms of all types of arthritis but since OA is related to bone degeneration so these foods are very useful for people suffering with OA. Inclusion of dairy products in arthritis diet also helps people suffering with OA due to bone disorders like osteoporosis. Include fat-free milk, yoghurt and cheese on regular basis in your diet.
Eat Vegetables and Condiments for Arthritis
A cup of roasted or boiled broccoli is very effective for checking progression OA and also relieving damages caused by it. Garlic is another special food for people suffering with OA and also with RA due to its anti-inflammatory and immunity boosting properties. These shall be regular part of arthritis diet to gain relief.
For Full Details Click Here >>Best Arthritis Diet Plan Infographic, Anti Inflammatory Foods
Recommended reading:
Ayurvedic Remedies for Calcium Deficiency
Natural Aloe Vera Juice and Smoothies
You May Like…