Best Cardiac Diet to Keep Heart Healthy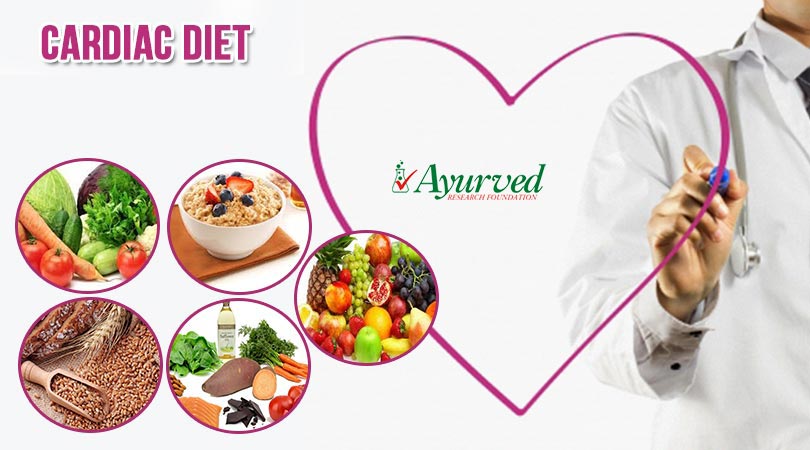 Best Cardiac Diet
Heart diseases are one of the leading killers of modern times; it is proven that heart diseases kill more people every year than all types of cancers combined. The biggest surprise is that most of heart problems arise mainly due to diet and lifestyle, these two factors account to nearly 75% of total heart cases. Cardiac diet is a plan which includes foods reckoned as heart-healthy or improve heart health. These foods curb disorders like high blood pressure, atheroscelerosis, high cholesterol, high blood sugar and high triglyceride levels to relieve heart from pressure and improve its longevity.
There are certain points which one needs to consider before planning a cardiac diet. These points are like reducing saturated and trans-fat from diet but increasing intake of healthy fats is good. You should always be careful about the amount of sugar you consume through diet, limit sugar intake and keep it within healthy limits.
According to medical science an adult male can consume 9 teaspoons of sugar in a day through all sources and woman 6 to maintain healthy sugar intake. Stay away from salty and processed food as much as possible. Limit salt intake to as low as possible, this is most common source of sodium which is main culprit in increasing blood pressure. Take these necessary steps and eat cardiac diet to prevent heart problems and stay healthy.
Recommended reading:
Indian Diabetic Recipes for Diabetes Patients
Herbal Remedies to Lower Blood Sugar Levels
Heart Healthy Foods for Cardiovascular Health
Here is list of some heart healthy foods for cardiovascular health which are low on harmful fats, supplement good fats, fibre, protein, and vitamins and minerals to keep you healthy, energized and free from problems which deplete cardiac functions. Choose heart healthy foods from the list and form a cardiac diet to eat on regular basis.
Green Leafy Vegetables – Keep Cardiac Functions Upbeat

Include these in regular meals as part of cardiac diet and consume at least one serving every day. These vegetables are sources of fibre, minerals and vitamins and maintain nutrition complete without supplementing harmful fat and carbs. These also supplement heart-friendly minerals like calcium, folate, magnesium etc. in good amount. Kale, broccoli, spinach, cabbage, Brussels sprouts, cucumbers etc. are good vegetables to include in cardiac diet on regular basis to keep cardiac functions upbeat.
Oats – Diet to Improve Cardiac Health
This is very useful part of any cardiac diet. This grain is source of beta-glucan which is soluble fibre and helps in bringing down LDL levels. This harmful fat is mainly responsible for forming blockages in blood vessels and push heart to pump blood with more pressure. By lowering LDL levels this food also lowers high blood pressure and improves heart health. When used with cardiac diet it keeps you full for longer period and avoid over-eating to reduce calorie intake.
Healthy Oils – Best Diet for Cardiac Health
Healthy oils use of refined oils increase level of saturated fats in the body and increase chances of heart diseases. Use of these oils is one of the major reasons for high cholesterol which is main reason of poor cardiac functions. Cooking in healthy oils provides good cardiac diet by minimizing harmful fat intake and supplementing healthy fats which lower level of saturated fats.
Olive Oil- Remedy to Treat Cardiac Health

Oils like olive oil is widely recommended as part of cardiac diet, this oil can be used in cooking and also as salad dressing, with soups or cooked vegetables. Olive oil supplements fat-lowering healthy fats and polyphenols which are active and powerful antioxidants. Apart from olive oil use of mustard oil, coconut oil and canola oil is also very beneficial to prepare a cardiac diet.
Wholegrain – Healthy for Heart Health
Apart from oats there are other grains which are heart-friendly and good parts of cardiac diet. Whole wheat, buckwheat, barley, rye and millet are good sources of dietary fibre and vitamins. These grains apart from fibre supplement heart-friendly vitamin E, iron and magnesium which improve heart health and minimize chances of diseases. These are also helpful in reducing blood pressure as well.
Nuts – Remedy to Improve Heart Health
These are sources of minerals and protein and also supplement fibre. Use unsalted and dry roasted nuts or eat them plain. Almonds, walnuts, pistachios, raisins, figs, dates all are good sources of nutrition and do not add harmful fat to the body.
Fruits – Natural Remedy for Cardiac Health

All type of fruits are heart-friendly, unless you are having blood sugar problems eating fruits is good part of healthy diet to improve heart functions. Apples, banana, watermelon, pineapple, papaya, avocado apricots, peaches, plums etc. are sources of vitamins, minerals and fibre in good dosage and improve overall health and cardiac functions.
Other Foods – Healthy for Heart Health
Soy products, garlic, tomatoes, onion, flaxseeds, sesame seeds, pumpkin seeds, red wine, sweet potatoes, turnips, carrots etc. are also good quality foods to include in diet for keeping heart healthy.
Dairy Products – Diet to Keep Heart Healthy
Dairy products are infamous for saturated fat and high carb, but these contain some heart-friendly minerals. Use fat-free dairy products in the diet to gain nutrition and prevent harmful saturated fats and carbs. Fat-free milk, yogurt and cheese can be included in the diet in limited dosage to gain optimum nutrition and keep cardiac functions upbeat.
CLICK HERE for FULL Details>>Best Cardiac Diet Infographic, Heart Healthy Foods List
You may like reading:
Herbal Anti-Diabetic Supplements
5 Healthy Juice Recipes For Diabetics
You May Like…