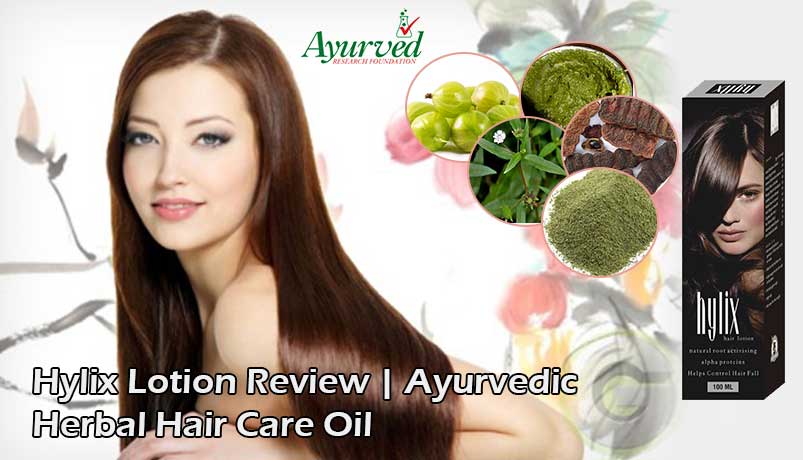 Ayurvedic Herbal Hair Care Oil
Everyone likes to flaunt their silky, lustrous and gorgeous hair in a glorious fashion. But, constant exposure to sunlight and pollution has given birth to so many hair problems. These days hair fall, dandruff, baldness, premature graying, scalp infections are much resonated concerns of people from all walks of life. Especially when one is of a younger age, these problems are very demoralizing and irksome to deal with. A person gets annoyed after seeing hundreds of hairs shedding out on a daily basis and feels helpless to do anything. Such hair problems can be experienced by both men and women of any age.
Apart from pollutants and stark environmental conditions, other factors such as family history, hormonal aberrations, impure water, poor diet, pressure or strain on hair, hair dying or hair coloring, reaction of hair products, excess shampooing, lack of hair care, medications, illness and hair straightening or curling procedures have affected the health and condition of our hair.
So, one straight away searches for a perfect hair care product that will serve as a boon for all of his or her hair worries. And what's better than an absolute ayurvedic hair care product. Hylix lotion is ayurvedic hair care oil that effectively combats dandruff and hair loss. By reading Hylix lotion review, one is able to resolve all the conflicts in his or her mind and make a circumspect decision. Here in this Hylix lotion review, we present you with some actual facts and features about Hylix ayurvedic hair care oil.
For more on hair care, check out:
Natural Foods to Prevent Hair Loss
Homemade Papaya Hair Mask Recipe
What Will We Get After Using Hylix Lotion?
Hylix ayurvedic hair care oil prevents premature hair fall and thus combats the hair loss problem. The powerful herbal ingredients nourish the scalp, follicles and cuticles. They trigger healthy growth of hair and strengthen the hair from its roots. Dandruff and scalp infection are removed quickly after regular application of Hylix lotion. It also provides soothing effect on eyes and relives headache. A calm and undisturbed sleep occurs after applying Hylix herbal hair care oil. It helps retaining natural hair color and increases the volume of hair. One is able to get long, thick and healthy hair.
Key Features
Prevents hair fall by strengthening them from their roots
Treats dandruff and other scalp infections
Helps retaining natural hair color and deal with premature graying
Soothes headache and helps to sleep deeply
Makes our hair healthy and thick
100% natural ingredients
Ingredients
A unique blend of ayurvedic herbs like Henna, Amla, Bhringraj, Kalonji, Shikakai and Neem is used to make Hylix ayurvedic hair care oil. We would like to mention this fact in our Hylix lotion review that these herbs are tailor-made to treat all the hair care problems as per the norms of ayurveda after doing thousands of years of study and research. Some of them are explained below-
Amla

Amla is a rich source of vitamin C and has antiviral and antimicrobial properties. That is why it fights dandruff and hair infections and increases the hair growth.
Bhringraj
Bhringraj is a traditional Indian herb that treats many hair related problems and strengthens our hair from its root. It stimulates speedy growth of hair and revitalizes hair quality.
Neem

Neem is a very popular herb to treat skin and hair related problems. It is treated as a sacred tree and has many medicinal benefits. It aids in proper hair growth.
Directions of Use
Shake the Hylix lotion bottle well before use. Massage your scalp gently with finger tips for about 10 to 15 minutes at night and keep it overnight. Wash your hair with a mild shampoo in the morning. Use this herbal hair loss and dandruff treatment continuously for over 2 to 3 months to achieve amazing results.
When Will Hylix Oil Produce Desired Results?
We would like to make a word of caution in this Hylix Lotion review that ayurvedic treatments are never instant remedies. They are naturally slow process and take at least 2 to 3 months to exhibit an all round betterment. Still, noteworthy results start appearing after 10 days of application of Hylix oil.
Safety Issues
There is a full proof guarantee that Hylix herbal hair care oil won't ever cause any detrimental side effects. It is an all natural treatment for hair fall and dandruff that does not even has a slightest chance of causing any harm to our health. All thanks to the presence of 100% herbal ingredients one can rest assured of all the safety concerns and worries.
Pros
Hylix ayurvedic hair care oil is an all natural and herbal treatment for hair fall.
There is no danger of side effects.
It treats dandruff and scalp infections due to its antimicrobial properties.
It helps in relieving headache and aids in carefree sleep.
It helps strengthening hair and improves its overall quality and health.
It fights premature graying and maintains natural hair color.
It stimulates quick hair growth and increases the health and volume of one's hair.
Cons
Now we would like to share some of its cons in this Hylix Lotion review
Hylix ayurvedic hair care oil has to be used for 2 to 3 months to avail promised results.
It can be ordered online only.
=> Buy Hylix Lotion to Prevent Hair Fall and Dandruff Naturally.
For more on hair care, check out:
Natural Homemade Hibiscus Hair Masks
Natural Homemade Hair Removal Masks
You May Like…