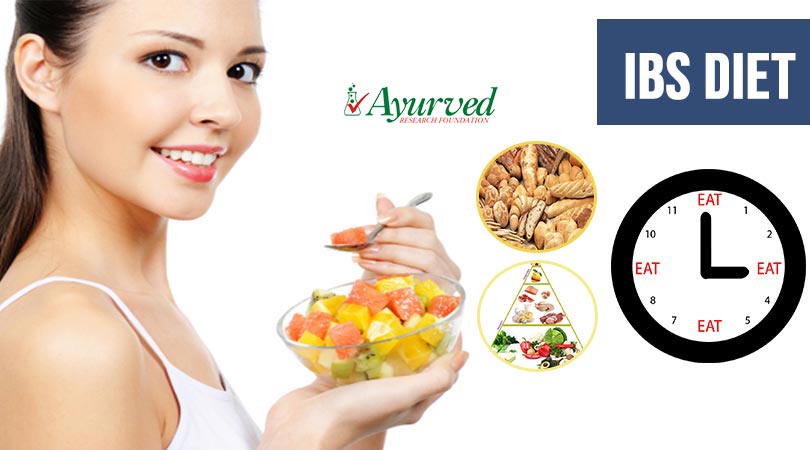 IBS Diet
IBS or irritable bowel syndrome is troubling disorder which is marked with sudden and substantial changes in bowel movements. Some people experience constipation and some diarrhoea due to IBS. Diet can play an important role in relieving the symptoms of this disorder. One needs to choose diet according to symptoms and always keep an eye whether symptoms are improving or worsening after any dietary change.
IBS is caused by various conditions hence dietary changes are to be applied according to the causing factor. After adopting any IBS diet improvement or deterioration in symptoms can provide signals about the efficacy and correctness of diet. Switch to other types of foods if you see deterioration in symptoms after following any IBS diet.
If you feel constipated frequently and abruptly due to IBS, including foods which are high on fibre will provide you a relieving IBS diet. Fruits and vegetables are best sources of fibre and also provide optimum nutrition, along with these, form core of your diet using wholegrain like oats, barley, buckwheat, quinoa etc. to maintain proper digestion and regular and healthy defecation.
If you feel bloated during the day after eating fibre-rich IBS diet, strike out wholegrain from your diet plan and stick to fruits and vegetables only to gain optimum dosage of soluble fibre. One needs to consume 20-35 grams of fibre to curb IBS and gain relief.
If you suffer with episodes of diarrhoea and remain bloated during the day due to IBS, form a diet which contains low-fibre or water soluble fibre than insoluble types. Prepare IBS diet by including fruits like apples, berries and vegetables like carrots, beets and oatmeal to gain sufficient fibre to bring back healthy digestion without adding bulk to stools. Stop eating wholegrain, nuts, tomatoes, broccoli, cabbage and raisins as these are rich sources of insoluble fibre which may worsen the symptoms.
You may like reading:
Ayurvedic Remedies for Constipation, Hard Stool
Healthy Colon Diet
Foods to Eat and Avoid With Irritable Bowel Syndrome
Gluten is a type of protein which is found in grain products but can damage intestines to raise IBS. People who are intolerant or sensitive to gluten also face IBS symptoms due to insensitivity or intolerance to this protein. Eat IBS diet if you are facing problems due to gluten which discards all type of gluten containing foods like bread and pasta. Also exclude barley, rye and wheat from the diet to reduce gluten supplementation and curb symptoms of IBS.
Maintain a food diary to try elimination IBS diet. If your condition is different than above-mentioned ones, write down what you have eaten during the week. If there is any suspected food, eliminate it from your diet for an extended duration like couple of weeks. If condition improves form an IBS diet plan which excludes that particular food and related food items to gain relief.
High-fat food items are commonly found causes of IBS. Switch to low fat food items to eat on regular basis to gain relief. Normally condition improves after following low-fat IBS diet in any case. Avoid dairy products if you are lactose intolerant. Many people face symptoms of IBS due to consumption of dairy products. Mostly milk is the most commonly found dairy product which causes symptoms of IBS.
For More Details Click Here>>Best Foods for IBS
Switch to fat-free or toned milk in place of whole milk and check if condition improves. You can also try consuming milk after mixing it with other food items, use milk in small amount, if you do not see any problematic symptoms you can continue but do not increase the quantity of milk. Avoid use of dairy products in IBS diet if dairy products are causing the problem.
To allow IBS diet to show its effects avoid certain commonly used food items. Alcohol and alcoholic beverages are to be avoided completely, do not chew gums, the sorbitol present in chewing gums is known to worsen symptoms of IBS and also stay clear of foods and drinks containing fructose syrup. Apart from these, caffeine and tea are also harmful drinks, sweets of all types including chocolates, and smoking shall also be avoided strictly while following IBS diet to gain relief from the problem.
Eat at regular intervals. People eating large two meals during the day and spending lots of time on an empty stomach are more prone to suffer with frequent IBS. Eat at proper timings and consume small portions at regular intervals to subdue the problem. Drink plenty of water during the day to stay hydrated. Healthy water and fluid intake also suppresses bloating and flatulence associated with IBS.
Exercise regularly. Regular exercises increase contractions of intestines and help in relieving the problem. Exercises are also good for treating stress and depression; all of these promote feeling of well-being and curb the symptoms of the problem.
Although there is no pill to cure IBS but proper IBS diet can certainly provide immense relief from the problem. Always remember that any food can be a trigger to the problem and another can be a reliever, it depends upon the causing factor which vary from person to person suffering with IBS.
You may like reading:
Best Diet for Diarrhoea Patients
Best High Fiber Diet
You May Like…