Best Natural Diet for Healthy Liver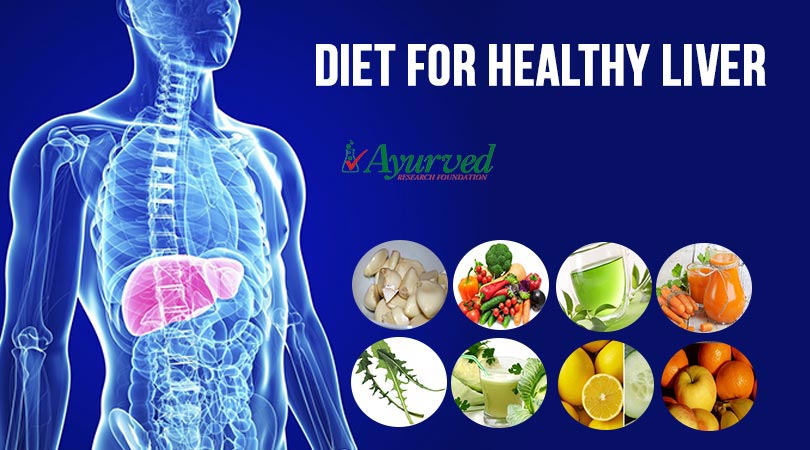 Diet for Healthy Liver
Many people these days suffer with taxed or overloaded liver which is unable to perform its functions. Roles of liver are crucial for one's health and if this organ is not performing well health gets affected negatively in a big way. Eating habits and type of foods and drinks one consumes determine health of this organ, more load of toxins and impurities in blood or heavy consumption of refined, processed fats make liver slow, weak and toxic. Medications and alcoholism are other major causes of poor liver health.
Diet for healthy liver includes foods which are liver friendly and improve functions of this organ by making it healthy. The diet for healthy liver also possesses food items which can lower toxin presence and impurities in blood to relieve taxed liver. These foods are also supplements of minerals which liver produces and helps in improving metabolism to further reduce strain over this vital organ.
You may like reading:
Ayurvedic Remedies for Alcoholic Liver Disease
Best Detox Diet Plan for Health
Best Foods that Cleanse Liver Naturally
Garlic – Best Remedy for Healthy Liver

This spice is wonderful diet for healthy liver. It is excellent for improving immune system functions and supplements allicin and selenium which are powerful compounds to flush toxins out of liver. This spice is also capable of stimulating liver enzymes which are useful for promoting liver cleansing.
Grapefruit – Remedy to Cleansing Liver
The juice of this fruit provides very useful diet for healthy liver. This fruit has ability to clear very dangerous carcinogens from liver and removes toxin accumulation. It is rich source of antioxidants and enzymes which provide effective liver cleansing.
Leafy Green Vegetables – Best Diet for Healthy Liver
These are the best diet for healthy liver. The green leafy vegetables supplement chlorophyll which sucks-up environmental pollutants and nullify heavy metals. These are excellent for reducing load of toxins in blood which relieves liver to regenerate its tissues. Whether juiced, boiled or grilled these vegetables are excellent for gaining healthy liver.
Cruciferous Vegetables – Remedy to Get Rid of Liver Problems
Like green leafy vegetables these are also excellent diet for healthy liver. These vegetables supplement glucosinolates to body which stimulate production and secretion of enzymes in liver. These enzymes flush toxins out of the organ and cleanse liver to enhance its functions. The enzymes can flush harmful toxins like carcinogens as well reducing chances of liver cancer.
Beets, Carrots and Avocado – Natural Diet to Cure Liver Health
These foods provide very effective diet for healthy liver. You can drink mixture of carrot and beet juice every day one or two glasses and eat one fruit of avocado to keep liver free from toxins and toxin damage. Beets and carrots supplement beta-carotene and plant-antioxidants which keep liver protected form toxins and harmful chemicals. Whereas avocado support body to produce glutathione which is excellent compound for liver cleansing. Maintain their regular intake in diet to keep liver healthy and free of damaging toxins.
Apples – Best Diet to Protect Liver Health
This fruit has unique ability which reduces load of toxins on liver and allows it to regenerate its damaged tissues. Apples contain chemical constituents which stimulate body's process of excreting toxins from digestive tract. When toxins are not present in digestive tract, liver has easy job to do and more time to regain lost endurance and strength. These fruits too are good diet for healthy liver.
Green Tea – Natural Remedy to Cure Liver Problems

The tastiest diet for healthy liver, this tea supplements catechins which are powerful aids to enhance liver health and its functions. These antioxidants protect liver tissue from damages and also speeds-up their regeneration. Few cups of green tea are good and easy ways to keep liver strong and clear of toxins.
Grains – Home Remedy to Maintain Liver Health
Gluten-free grains are also very useful diet for healthy liver. Millets, brown rice, buck wheat and quinoa are good alternate grains to eat for healthy liver. These grains are gluten-free and people eating grains which contain gluten are more prone to suffer with liver toxicity. Eating these grains helps in keeping this organ free of toxins.
Lemon – Natural Treatment to Treat Liver Health
This is rich source of vitamin C which makes it a good diet for healthy liver. The juice of lemon synthesizes toxins and dissolves them in water. When toxins get dissolved with body's water they get flushed out easily out of the system.
Recommended reading:
Homemade Probiotic Lemonade Recipe
Walnuts – Natural Remedy to Cleanse Liver

Handful of walnuts every day is highly beneficial diet for healthy liver. These nuts are sources of omega-3 fatty acids and glutathione which support liver cleansing. These nuts also supplement high level of arginine which helps liver in detoxifying ammonia.
Cabbage – Remedy to Promote Liver Functions
Like cauliflower and broccoli, cabbage too is good diet for healthy liver. This vegetable enhances secretion of two liver enzymes which are efficient in promoting liver cleansing.
Turmeric – Home Remedy for Healthy Liver
Use of this spice in diet is very supportive for keeping liver healthy. You can use it in cooking or sprinkle over salad or add to a glass of warm milk. This reduces inflammation and has powerful toxin lowering properties to support liver functions and improve its health.
For Details Click Here>>Best Foods for Liver Cleanse
Other Foods – Best Diet for Healthy Liver
Use of asparagus and dandelion is also very beneficial for liver cleansing and improving its health. Asparagus is diuretic and supplements range of vitamins whereas dandelion assists liver in breaking down fats, producing amino acids and staying clear of toxins.
You may like reading:
Homemade Healthy Fruits and Vegetables Juices
Natural Aloe Vera Juice and Smoothies
You May Like…