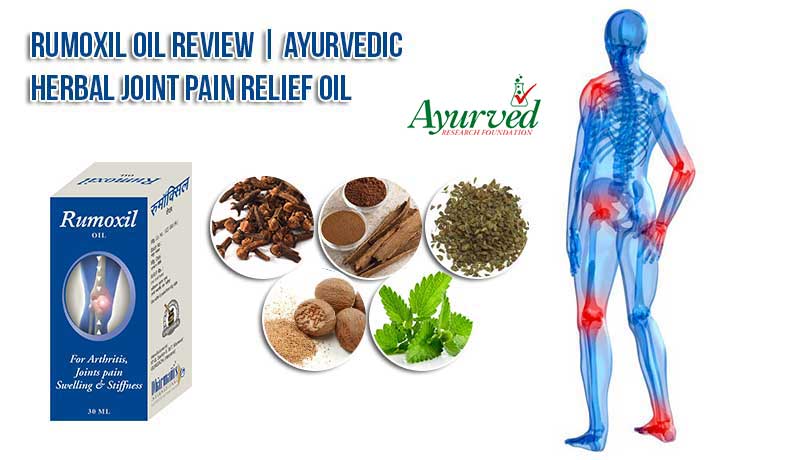 Ayurvedic Herbal Joint Pain Relief Oil
Our concern has always been in favor of the fellow consumers. In most cases, new products are launched with much hype and advertisement. Manufacturers make gigantic claims regarding the effectiveness and economical price of their so-called products. But they turn out to be rather ineffective and a waste of precious money. Such companies make a fool of ourselves and lead to the wastage of both our precious time and hard-earned bucks. Especially when the matter of ayurvedic products is concerned, we make sure whether all the composing natural ingredients are present. Also, a proper balance of these ingredients is very crucial in order to become actually effectual. Correct proportion of the ayurvedic contents is as essential as the contents themselves.
Now we arrive at the price range. As we all know – Money doesn't grow on trees! We make a full-fledged comparison of the cost of various products of similar effect and help people in making a profitable purchase. We will follow the same approach in investigating about in this Rumoxil oil review. Rumoxil herbal massage oil is ayurvedic joint pain relief oil that has been gaining popularity among the masses.
People have been singing praises about its effectiveness and all-round benefits to health. We have found out the actual truth regarding Rumoxil oil and will elucidate various important features, cost, advantages, disadvantages, etc. about it. We would strongly recommend you to go through our Rumoxil oil review before making a purchase and get well-informed about this ayurvedic product.
For more on joint pain, check out:
Healthy Juices and Smoothies for Arthritis Pain Relief
Best Natural Foods for Arthritis Relief
Rumoxil Oil Results
The unique blend of natural ingredients imparts pain relieving properties to Rumoxil herbal joint pain relief oil. On regular massage using Rumoxil oil, joint pain is greatly relieved. Joint stiffness is also alleviated using this oil. A great deal of comfort is provided to the skeletal and neuromuscular systems and they are strengthened. Therefore, easy joint and muscle movement is achieved. The herbal ingredients present in Rumoxil oil have got anti-inflammatory properties and are so powerful that they penetrate fast into the dermal layers and body tissues.
Mobility of limbs is improved and both joint and muscles are in great shape and health. The trembling of hands and feet are brought under control by using this oil. Vast array of painful conditions such as backache, cervical spondylitis, lumbago, spinal pain, joint swelling, lumber pain, sciatica, arthritis, muscular pain, rheumatic disorders and frozen shoulders are mitigated. Nourishment of joint cartilage takes place and healthy bones are maintained.
Key Features
Now, we enlist the key features in our Rumoxil oil review
100% safe and natural ingredients
Alleviates joint pain, inflammation, stiffness and swelling
Keeps a check on trembling of hands and feet
Nourishes and strengthens cartilage, skeletal and neuromuscular systems
Both the joints and muscle health is increased
Relieves pain due to sciatica, spinal pain, frozen shoulders, cervical spondylitis, lumbago, backache, arthritis, muscular strains, etc.
Deeply penetrates through the dermal layers and reaches the body tissues
Herbal Ingredients
Powerful and high quality ayurvedic herbs such as Long, Dalchini, Ajwain, Sat Paudina, Jaiphal, Bullelu, Kapoor, Gandhpurna oil Paudina and Gandhapatri are used to make Rumoxil herbal joint pain relief oil. Also, through our intense research we found out that not only all the ingredients are present in Rumoxil oil but are also blended in the correct proportion.
Directions of Use
One must massage paining joints and muscles with light hand and circular motions using Rumoxil herbal massage oil for over 20 minutes. Massaging should be done 2 to 3 times a day regularly for over 3 to 4 months to get satisfactory pain relief.
Word of Advice
We must present this word of advice in our Rumoxil oil review that it is no magical oil that will show instantaneous results. The herbal or ayurvedic treatment is a slow and steady process. Massage using Rumoxil herbal massage oil makes sure that the oil seeps deeply into the dermal layers and provides an anti-inflammatory and pain relieving effect to our joints and muscles. This is basically an external treatment and helps in strengthening of our skeletal and neuromuscular system. Such a natural process will take a good amount of time probably 3 to 4 months. Although considerable relief is provided within a week, an all-round relief is provided only after following the directions to use regularly for 3 to 4 months.
Is it Entirely Safe to Use Rumoxil Ayurvedic Oil?
Yes. Rumoxil herbal massage oil is entirely safe and trustworthy to use. No harmful side effects and danger to our health is provided after using this massage oil. All credit goes to the pure herbal ingredients that are present in pristine form and right proportion that ensure safety to every user.
Advantages
We are mentioning some outstanding and duly tested advantages in our Rumoxil oil review
This oil is 100% safe natural massage oil.
Rumoxil herbal massage oil quickly alleviates joint and muscular pain, inflammation, stiffness and swelling.
It strengthens cartilage, neuromuscular and skeletal systems and maintains their overall health.
Other pain caused by sciatica, rheumatoid disorders, arthritis, lumbago, lumber pain, spinal pain, frozen shoulders, muscular strain, backache, cervical spondylitis, etc. are largely mitigated on massaging regularly.
Rumoxil herbal oil also treats trembling of hands and feet.
This oil maintains healthy bones and penetrates deep into the body tissues to provide pain relief.
Disadvantages
At last we arrive to the disadvantages in our Rumoxil oil review –
There is no option to procure Rumoxil herbal joint pain relief oil other than the online means.
The results are obtained after regular usage for 3 to 4 months.
=> Buy Rumoxil Herbal Joint Pain Relief Oil to Reduce Joint Swelling and Stiffness.
You may like reading:
Rumoxil Capsules Review
Rumatone Gold Oil Review
You May Like…