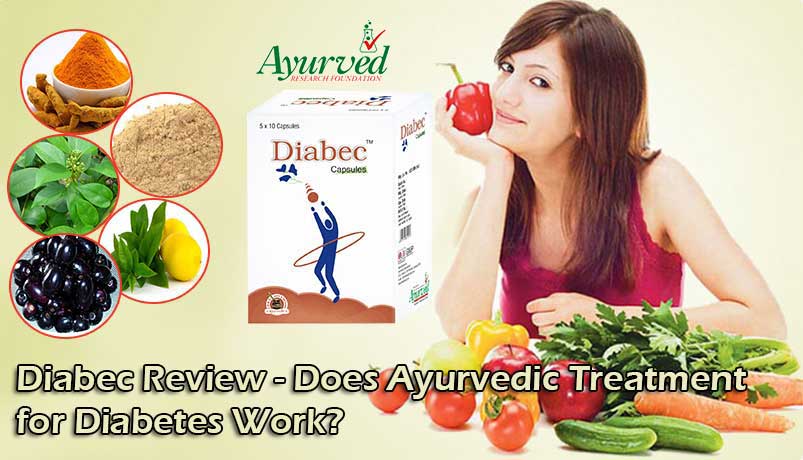 Ayurvedic Treatment for Diabetes
Diabetes mellitus is a chronic disease that is being rampantly found all across the world. It drastically affects the utilization of sugar and our blood sugar levels escalate out of control. Insulin is a very crucial hormone produced by pancreas that regulates the sugar levels in our blood and urine. Sugar or glucose is a fuel of our body and if not supplied to our body cells, results in weakness and tiredness. There are 2 major causes of type 2 diabetes i.e. our body either resists the effects of insulin or fails to produce adequate amount of insulin. This condition is triggered by reasons like obesity, unhealthy eating habits, physical inactivity, family history, pre-diabetic conditions, age, etc.
If the situation runs out of control, we need to take suitable treatment or medications to alleviate the symptoms and keep the blood sugar under control. In addition to taking diabetic treatment, ayurvedic supplements can also be used to mitigate the symptoms and balancing the blood sugar levels. This Diabec review of ayurvedic treatment for diabetes will do its best in presenting a clearer picture about these capsules and discuss various important parameters such as features, working, ingredients, dosage, safety, advantages and disadvantages. They will equip consumers with all the necessary information of this herbal product so that people will be able to make a prudent decisions and smart purchase. Keep on reading this Diabec capsule review to know more
For more on diabetes, check out:
List of Best Foods to Control Diabetes
Healthy Foods for Diabetes
Key Features
Here we present some key features of Diabec capsules in our review of ayurvedic treatment for diabetes to get an overall gist about this product –
Controls blood sugar levels without side effects
Promotes utilization of glucose and reduces glucose levels in blood
Helps retaining the normal and required level of sugar in blood and urine
Keeps a check on cholesterol levels
Relieves body ache and boosts up energy levels
Controls polyuria and pruritus
Enhances healthy pancreatic function
Stimulates beta cell regeneration and releasing adequate quantities of insulin
Rejuvenates and nourishes our body
How Do Diabec Capsules Work and What Results Do We Get?
The symptoms of type 2 diabetes are kept under control by regular use of Diabec herbal pills so that the problem doesn't get worse. They maintain a proper balance between the blood sugar levels in our blood and urine by promoting glucose utilization. Lack of glucose is also lethal for our body and Diabec pills retain the normal glucose levels in our body. Normally, diabetes result in symptoms like weakness and fatigue and Diabec capsules ensure that they boost up the stamina and energy levels of such patients. They are responsible in regenerating beta cells and healthy pancreatic functioning so that an adequate amount of insulin is manufactured in our body. Diabec pills control polyuria and pruritus and enhance the overall health of our body.
What are The Major Ingredients Used in Diabec Ayurvedic Capsules?
Haldi, Gurmar, Aamla, Subhra Bhasm, Jamun, Jawadi Kasturi and Nimbu are potent ayurvedic herbs that are blended and concocted in correct proportions so as to produce maximum effectiveness. No additional chemicals and synthetic fillers are added in Diabec herbal capsules which has been experimentally determined.
What is The Recommended Dosage of Diabec Ayurvedic Treatment for Diabetes?
Consume 1 or 2 Diabec capsules with water, two to three times a day in a regular manner.
Are Diabec Capsules for Type 2 Diabetes Safe to Use?
Diabec ayurvedic treatment for diabetes is safe as these pills are comprised of an all natural formula. Natural products do not produce any sort of harmful side effects to our body. All these results and conclusions have been experimentally verified by doing rigorous research. Hence, we assure everyone in this Diabec capsules review that they are 100% safe and sound for use.
For How Long Do I Have to Use These Pills?
Ayurvedic experts suggest that one must follow the dosage of Diabec ayurvedic treatment for diabetes for a time frame of 3 to 4 months. We advice everyone reading this review of Diabec capsules, to learn the fact that these pills are not a miracle that quickly shows results. The pristine ayurvedic herbs gradually heal our organs and follow a natural process. The course of time one has to lead a healthy lifestyle along with taking them to get positive and long term results.
Advantages
There are some very impressive and striking advantages of these herbal anti-diabetic pills which we would like to enlist in this section of our review of Diabec capsules –
Diabec ayurvedic capsules produce zero side effects and are made up of pure herbal formula.
Diabec anti-diabetic pills maintain the normal sugar levels, i.e. neither the sugar levels are in excess nor there is a lack of sugar in our blood.
Symptoms of diabetes such as weakness, pain in limbs and lethargy are alleviated on regular intake of these pills.
Diabec herbal capsules promote glucose utilization and control blood sugar levels.
They also keep a tab on the awry cholesterol levels of our body and reduce polyuria and pruritus.
Diabec ayurvedic pills trigger healthy pancreatic function as pancreas is crucial organ for the production of required amounts of insulin.
Diabec ayurvedic treatment for diabetes stimulates beta cells regeneration and ensures proper functioning of our whole body.
Disadvantages
We found some disadvantages or limitations of Diabec ayurvedic treatment for diabetes and we are hereby mentioning them in our review –
Good lifestyle mannerisms such as mild exercises, weight management, diet control, etc. must be followed along with taking these pills to avail better results.
Diabec herbal type 2 diabetes treatment is not available in the stores and medical shops but can be obtained through online means only.
Regular intake of Diabec capsules for 3 to 4 months is essential to achieve long lasting results.
=> Buy Diabec Herbal Anti-Diabetic Pills to Control Diabetes Naturally.
You may like reading:
Rolls, Sandwiches And Wraps for Diabetics, Diabetes Patients
Diabetic Recipes for Diabetes Patients
You May Like…