Healthy Food for Kids Growth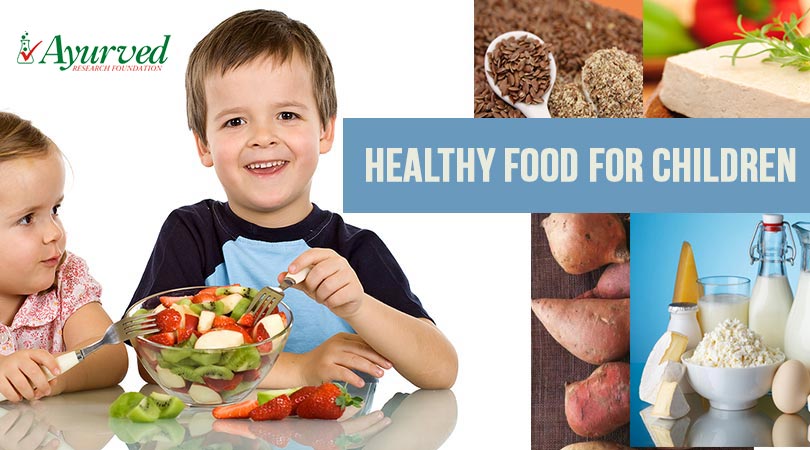 Healthy Foods for Children
Healthy foods for children are perhaps more important than adults, reason is that their bodies are growing and are most suitable to absorb the goodness and utilize it in most optimum manner. It is believed that well-nourished kids maintain a reasonable good health throughout their life. The toughest part is feeding the children because children do not give any ear to logic or nutrition. Taste is what guides them to eat any food or it is peer pressure. It is the job of parents to talk and persuade their kids to eat healthy and nutritious food in place of addictive fast and junk food. But it is not easy thing to do as parents are also short on time and children can have new excuses every day.
There are few ways which can make this job of parents easy, cook only what you want your child to eat, do not expect child to eat something not as savoury while you are eating a burger on the dinner table. Purchase and store healthy foods only, if at times you allow your children to eat junk food buy it in as much quantity which is good for one time only. Do not store chocolates or similar kind of foods in the kitchen and always keep something nutritious ready-to-serve as and when your child is hungry. Here is list of some really nutritious and healthy foods for children which you can include to form their regular meals.
You may like reading:
Food Pyramid for Children and Kids
Homemade Electrolyte Energy Drink
Best Foods for Kids Growth
Flaxseeds – Best Diet for Kids to Improve Growth


You can make your child eat flaxseeds easily without even telling him or her, these are one of the most nutritious and healthy foods for children. Grounded flaxseeds are easy to digest and absorb so dry roast some flaxseeds and ground them when they are cold. Store this powder in a glass jar and sprinkle over vegetables, breads, pasta, or yoghurt before your serve meals to your child. These seeds are almost tasteless hence won't irritate your child and provide beneficial omega-3 fatty acids and other nutrients which are boon for child's mental and physical growth.
Sweet Potato – Healthy Foods for Children
This vegetable too is healthy food for children. It comes loaded with vitamin A which is very good for eyes and also supplement optimum amount of antioxidants which boost-up health. The natural sweetness of this vegetable makes it an easy food which children like to eat. Serve one piece of baked sweet potato with one meal of the day and if your kid likes it serve two. These are excellent for sound health and improve nutrition.
Wholegrain – Healthy Diet for Children
You need to serve at least 4 servings of these healthy foods for children every day. Wholegrain like buckwheat, shredded wheat, quinoa, oats, barley millet etc. all are good foods to eat. You can prepare wholegrain pasta, or sandwiches with wholegrain breads with meals or breakfast. Serve brown rice in the evening meals or prepare any cuisine using these grains as ingredient to complete the nutrition of your child. These are rich in fibre and other nutrients which provide a sound health and optimum growth to young children.
Eat Tofu – Healthy Diet for Children

You may find difficult to make your child eat tofu. But this soy product is wonderfully healthy food for children. This supplements calcium, iron and whole range of B vitamins. Growing body needs this nutrition on regular basis. You can add this food to smoothies or dessert and let your child eat it once in a day on regular basis.
Dairy Products – Healthy Diet for Kids Growth
There are no two opinions that dairy products are most important and healthy foods for children. These foods are excellent for physical and mental growth of a child and also improve his or her immunity. Include yoghurt in your child's diet on regular basis. Yoghurt can be used to make delicious smoothies and also as a spread over other kinds of foods. Similarly allow your child to drink a glass of milk at least every day and preferably cow's milk for sound health. Cheese is favourite amongst kids you can serve one or two varieties of this food alternatively to give a big dose of healthy fats, calcium and vitamin D to your child and also to improve his metabolism by supplying good bacteria to his guts. Dairy products are healthy foods for children which shall be part of daily diet.
Legumes –Best Foods for Children Health
Beans and lentils, and lean meats, eggs and fish too are healthy food for children. Fish are sources of omega-3 fatty acids, while lean meats are protein rich foods; beans are lentils and rich in protein and fibre both hence are perfect alternates for meat and fish. These legumes boost-up digestion and also promote muscle growth. Child having higher muscle mass is less prone to become obese and maintains a consistent physical growth.
Fruits – Good and Healthy Foods for Children

All type of fruits are good and healthy foods for children. Serve variety of fruits in different ways and always keep fresh fruits stored in refrigerator.
Keep an eye on your child's sugar and salt intake. Mostly children consume salt and sugar through drinks like beverages and soda drinks. Curtail salt and sugar intake of your child too along with healthy diet.
Read Full Details Here: Best Foods for Kids Growth Infographic
You may like reading:
Ayurvedic Herbal Remedies for Acidity, Gas and Indigestion
Best Diet for Strong Bones and Joints
You May Like…