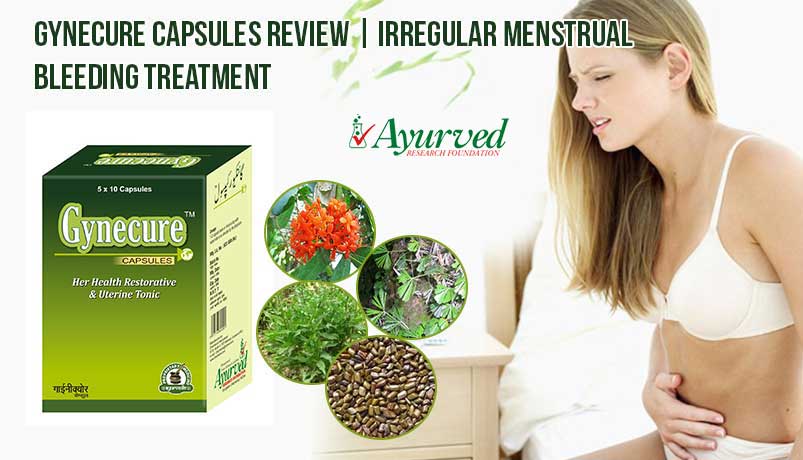 Herbal Remedies for Irregular Periods
A woman suffers from so many complicated phases in her life that define her femininity. One of which is menstruation which marks the normal reproductive years of her life. Menstrual cycle or periods begin when a girl arrives at 10 to 16 years of age and normally stop at 45 to 55 years. A normal menstrual cycle is characterized by bleeding of 2 to 7 days that usually occur after every 21 to 35 day's cycle. There are lots of problems pertaining to menstruation in women. When periods do not happen even after 35 days and in abnormal amounts, it is known as oligomenorrhea. In the condition of oligomenorrhea, the amount of bleeding is also quite unpredictable i.e. it may be scant or excessive in nature.
Yet another distressing problem is menorrhagia which is identified by excessive loss of blood occurring in consecutive cycles of menstruation. Women very often tend to have excruciating pain around their lower abdomen area which is known as dysmenorrhea. Genital infections, unbalanced levels of pH, foul smell and vaginal discharge or leucorrhea are also some common problems among females. The major causes of these menstrual problems are hormonal imbalance, stress, lack of sleep, use of birth control pills, intake of anabolic steroids, sudden loss of weight, strenuous workouts, nutritional deficiencies, diseases like hypothyroidism, diabetes, pituitary gland tumor, anorexia nervosa, uterine disorders, etc.
Women who suffer from problems related to periods often get very frustrated about how to deal with them and usually opt for allopathic treatments. Allopathic medicines are infused with chemicals that bring about hormonal changes to treat such problems. This is a very unhealthy method as it leads to a plethora of side-effects in a woman's body. But herbal remedies are different because they are non-hormonal and are comprised of pure natural ingredients which effectively cure menstrual disorders without causing any harmful effects. Gynecure capsules are also popular ayurvedic remedies for irregular periods available in the market. But is this ayurvedic treatment for oligomenorrhea actually as effective as people say?
With the help of this Gynecure capsules review, we would like to help those women who are confused regarding which product to buy in order to get rid of all of their menstrual woes. Now let us throw some light on the features, ingredients, working, dosage, safety, advantages and disadvantages through this Gynecure capsules review.
For more on menstrual disorders, check out:
Ayurvedic Remedies for Heavy Periods, Menstrual Bleeding
MCBC Capsules Review
Features
Here are some key features of Gyncure capsules which we are mentioning below in this review
Naturally treat irregular menses or oligomenorrhea
Maintain overall health of female reproductive system
Safe, herbal and non-hormonal remedies
Restore normal pH of genital passage secretions
Effectively deal with leucorrhea or vaginal discharge problem
Tackle with genital infections
Control heavy bleeding or excessive periods or menorrhagia as well
Cure painful menstruation, menstrual cramps or dysmenorrhea
Cause no side effects on body
How Do Gyncure Capsules Work and What Will I Get After Using Them?
Gynecure capsules are very versatile remedies that take care of all the problems related to female menstrual cycle. The pure ayurvedic composition of these natural remedies for irregular periods tends to efficiently and safely deal with frustrating conditions like leucorrhea, oligomenorrhea, dysmenorrhea, menstrual cramps, menorrhagia, polymenorrhea and secondary amenorrhea. Pristine form of herb 'Ashoka' is used as a key ingredient of Gynecure capsules which has been used since centuries to curb all menstruation problems in women. Ashoka was widely used in olden days to deal with irregular, scanty as well as excessive periods when medical sciences were not developed. It means that Gynecure pills are one solution to a variety of female reproductive problems.
They keep the embarrassing vaginal discharge condition or leucorrhea at bay. The potent herbal ingredients of these herbal remedies for irregular periods restore the regular pH balance of the female genitalia. The nature of Gynecure capsules is non-hormonal and hence they do not interfere with the hormonal balance of female's body which is done in case of allopathic treatment. These herbal remedies for irregular periods possess mind blowing anti-microbial properties that deal with infections and pelvic congestion.
The overall performance of female genitalia is enhanced manifold that too in a safe, natural and side-effects-free manner. Women usually experience lower abdominal pain varying from mild to severe due to periods. Gynecure capsules are excellent pain relievers that reduce the excruciating pain up to a large extent. One can consume them as long as possible and get remarkable results without worrying about any withdrawal effects.
Ingredients
Ashok, Nagkesar, Hirabol, Putradantl, Kasani, Kachnar, Putrajiva, Lodhra, Shivlingi, Tapsivni, Shvetbij, Supari, Davada, Morpnkhi, Pataltumbi, Sutrapushp, Menphal, Smundarphal, Mochras, Kandera, Eshkpencha, Pipal, Putrakanda, Dharaphal, Ketasi, Kesar, Tejpatra, Kut
Directions of Use
Take 1 or 2 Gynecure capsules with plain water two times in a day for over 12 to 16 weeks (3 to 4 months). It is recommended to take 1 capsule per dose for mild cases and 2 pills per dose in case of severe ones.
In How Much Time Will Gyncure Capsules Show Results?
It is recommended by ayurvedic experts to consume Gynecure pills for 3 to 4 months at least as herbal treatments are comparatively gradual in showing results. First of all, these herbal remedies for irregular periods tend to find out the root cause and then nourish and heal the affected parts so as to uproot the problem entirely. These herbal remedies for irregular menses believe in showing long term results.
Allopathic medicines show quicker results because they don't believe in uprooting the problem but just in suppressing the symptoms. All-round recovery is achieved by Gynecure herbal remedies for irregular periods within 12 to 15 weeks (3 to 4 months) but exact time period may vary from 3 to 6 months due to lifestyle differences, body's recovery ability and discipline of treatment. Hence we advice the readers through our Gynecure capsules review to purchase at least 4 months course of these ayurvedic capsules.
Are There Any Chances of Side Effects?
No, there are absolutely no chances of side-effects using Gynecure capsules. These herbal remedies for irregular periods are purely comprised of ayurvedic ingredients handpicked from our very own mother nature which are time-tested and used since time-immemorial. These herbal ingredients are added in correct amounts in their most unrefined form to obtain an effective blend all according to the norms of ayurveda.
After intense experimentation done by herbal experts, no traces of chemical additives or fillers were found in Gynecure pills which make them entirely pure and safe to use. The manufactures of these pills are affiliated by GMP which means that strict quality testing is done with no compromise with the safety. Intense testing of Gynecure capsules is done from raw materials to finished goods which makes them entirely reliable and trustworthy. Hence we assure everyone by this Gynecure capsules review to rest unworried about the safety of this ayurvedic treatment.
Advantages
There are some wonderful advantages of using Gynecure pills which we would definitely like to mention for our readers through this review of ayurvedic remedies for irregular periods –
Gynecure capsules are 100% ayurvedic in composition with no added chemicals or fillers.
These natural remedies for irregular periods are absolutely safe to consume and pose no dangers of harmful side-effects to our health.
On regular intake of Gynecure ayurvedic treatment for oligomenorrhea, a woman is able to regulate her irregular menstrual cycles.
The problem of heavy bleeding or menorrhagia is also mitigated for good on consistent use of these Gynecure capsules for 3 to 4 months.
Women would no longer have to worry about menstrual cramps, dysmenorrhea or abdominal pain as Gynecure pills will effectively reduce it.
The embarrassing condition of vaginal discharge or leucorrhea is also treated by Gynecure natural remedies.
These pills effectively tackle with genital infections and restore optimum health of female reproductive system.
The normal pH balance of female organ is restored and pelvic congestion is decreased by Gynecure herbal capsules.
Disadvantages
Let us now discuss about some disadvantages of Gynecure capsules in the concluding section of this review –
Gynecure ayurvedic remedies for irregular periods are non-prescription remedies that are not available in medical stores or exclusive outlets.
One needs to purchase Gynecure capsules through online medium only by placing an order.
Strict healthy routine as well as vaginal hygiene must be maintained along with taking Gynecure pills in a disciplined manner for 3 to 4 months in order to get noteworthy results.
=> Buy Gynecure Herbal Menstrual Regulator Pills to Regulate Periods Naturally.
You may like reading:
Natural Female Sex Boosters
Kamni Capsules Review
You May Like…