Best Natural Pills to Gain Weight Fast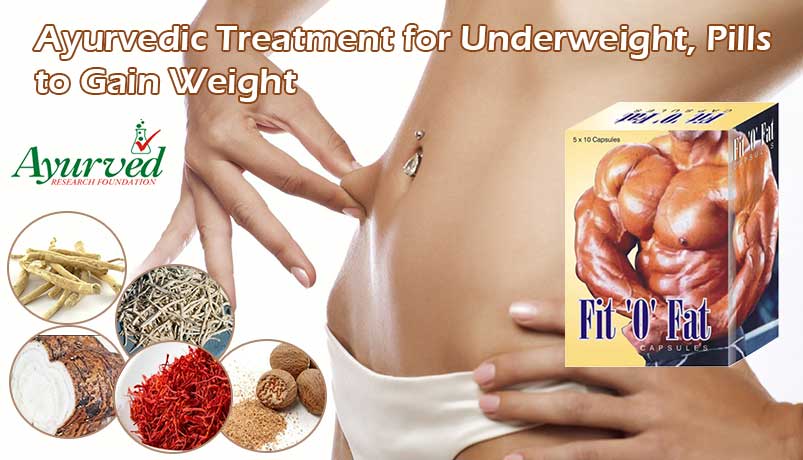 Not adding up extra healthy body mass is as depressing as is putting on unnecessary weight. Yes, such individuals exist and struggle for that on daily basis. A person is more or less than the average weight is practically decided by a measure known as BMI (Body Mass Index). It is based on the height a person possesses since everyone's physique is different and judging them all based on just a single category would be unfair. Here is how it is measured.
For those who measure their weight in kilograms and height in meters, here is what they must consider in calculation:
BMI = Weight (Kg)/(height in meters x height in meters)
Below we mention the ranges into which the weight is either considered as normal or above or below than that.
Underweight: BMI less than 18.5
Normal: BMI between 18.5 and 24.9
Overweight: BMI 25 and above
Taking above formula into consideration, if a person is a female and has weight of 55 kg and height 1.5 m her BMI would be –
BMI= 55/ (1.5×1.5)
BMI= 55/2.25
BMI= 24.4
The body mass index of 24.4 is categorized into normal as per the set ranges.
For those who measure their weight in pounds and height in inches, here is the method that must be used to calculate:
BMI= Weight (lb) x 703/ (height in inches x height in inches)
The ranges for this formula are also the same as above. Just the unit of measurement is different and so is the calculation. If the BMI is less than 18.5 in both the ways it is then only fallen under as underweight, else not.
You may like reading:
Ayurvedic Remedies for Underweight Problem
FitOFat Capsules Review
There could be many reasons as why a person doesn't put on healthy weight at all. Either they are malnourished or they have fast metabolism or might be struggling with some disease or disorder that wouldn't let them make their health better. Some have psychological reasons like stress or depression or even worse like anorexia. Anorexia is a condition in which a person (particularly women) psychologically feels that if they eat anything they will become fat. They see themselves as fat in the mirror even if they practically are worse than being skinny.
Condition like hyperthyroidism also does not let them add on weight. Genes play a major role when we talk about the body mass since it all depends on the body's metabolism. Fast metabolism is the reason behind why some people digest literally everything so fast and others do not!
Effective Ayurvedic Treatment for Underweight
FitOFat capsules provide the best ayurvedic treatment for underweight since these are the ayurvedic pills for weight gain that contain the purest herbs possible. Here is the list of herbs that are used in the manufacture of these ayurvedic weight gain pills:
Mucuna Pruriens (Kavach Beej Bek), Withania Somnifera (Ashwagandha), Pueraria Tuberose Dc (Vidarikand), Saffron (Kesar), Asparagus Adscendens (Safed Musli), Asparagus Racemosus (Shatavari), Myristica Fragrans (Jaiphal), Phyllanthus Emblica (Amla), Zingiber Officinale (Sonth), Caryophyllus Aromaticus (Long), Swarna Bang, Eclipta Alba Hassk (Bhringraj), Oroxylum Indicum (Arlu), Celastrus Paniculatus Wild (Malkangani), Asteracantha Longifolia (Talmakhana), Boerhaavia Diffusa Linn (Punarnva), Tephrosia Purpurea (Sarpunkha), Lagerstroemia Flos Reginae (Jarool), Plumbago Zeylanica Linn (Chitrak), Piper Longum (Pipal), Chilkamkoy (Chilkamakoy), Tacca Aspera (Barahikand), Carica Papaya (Aarndakakdi), Solanum Nigrum Linn (Makoy)

The reason why we so much emphasize our consumers on purchasing this ayurvedic treatment for underweight is the fact that FitOFat ayurvedic pills for weight gain contain the exact ratio of herbs that particularly nourish each cell and tissue in the body, thereby also providing the adequate amount of strength as a whole. Most skinny individuals feel weak, fatigued or tired because they don't possess the proper vitamins and essential minerals. This ayurvedic treatment for underweight thus helps them fulfill their body needs.
Benefits of Using FitOFat Capsules for Hardgainers
FitOFat ayurvedic treatment for underweight is watchfully prepared under the supervision of experienced Ayurveda doctors who dedicate their precious hours in its making. This weight gain for hardgainers pill is carefully prepared in a clean environment and also the machines used for the manufacturing process are latest and scientifically sound. We therefore ensure everyone that whoever consumes this ayurvedic treatment for underweight will get fruitful results in just a few months.
One needs to take one or two ayurvedic pills of FitOFat with water and continue this process for first three to four months. Everyone's body is different and hence results could appear accordingly. It is the user's choice if he or she wants to continue the course intake or not. We assure you that no sign of negative impact would fall upon you in the form of ill effects or withdrawal effects. There would be no addiction of these capsules even if you halt anytime.
You May Like…
Sale!